Pictured below is a house in Igualada, Spain, it was constructed in 2003 and is 200 sqm.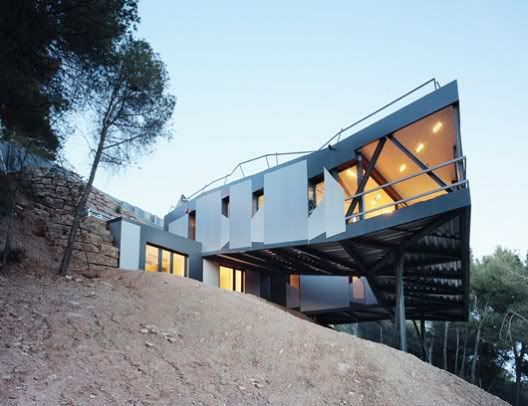 The house is theoretically speaking, "half off the ground." The home was built with continuous steel tube fitting into the soil. Steel tube covered with aluminum panels flies over the trees. This home also features a rooftop mini-golf course.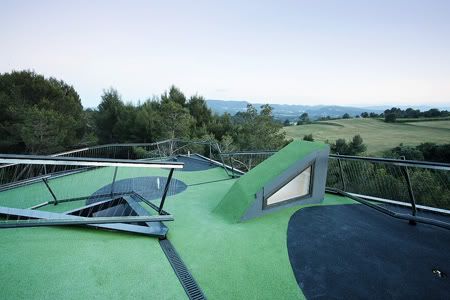 The inside of the home has both wood and granite floors. You will spot glass windows and structures throughout the home.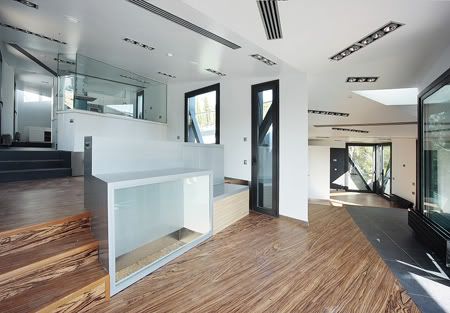 The second floor of this home is small, and leveled with the mini-golf course. All in all, great architecture, great minds, beautiful construction.
via
ArchDaily